I've heard too many sermons about we should be like the Good Samaritan, which is the complete opposite of the meaning of the parable!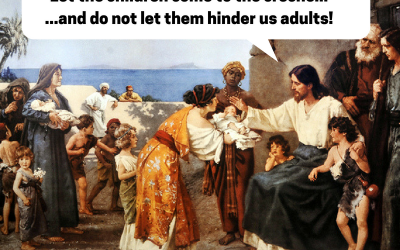 Jesus said, "Let the children come to me the crèche and do not let them hinder us, for the kingdom of heaven belongs to us adults." The Ungospel of Matthew 19:14 In Hebrew culture, which was primarily rural in nature, children were considered a blessing. They helped...
read more
Here's 4 more Clickbait Bible memes. Enjoy.
read more
Don't let the good distract you from the best.
read more
Had Joseph kept the letter of the law, he would have stoned Mary and have killed Jesus with her.
read more